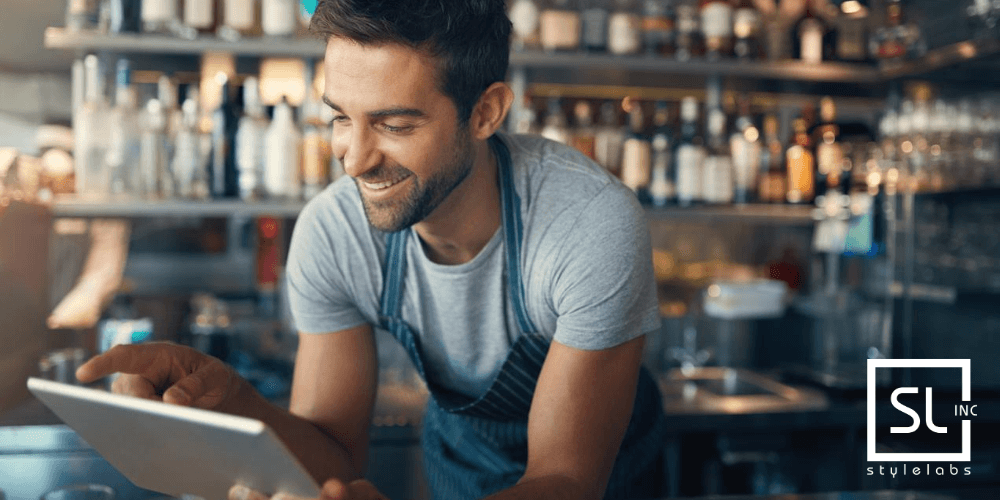 Your Web Design needs to bring more to the table than some pretty pictures and nice colours. Your Airdrie Small Business Website needs to be your right hand wo(man), your secret weapon, and a conversion machine. It's important to remember that your website should be built with the end goal of converting your leads into customers and less about your stylistic preferences. Here are 5 Web Design tips to ensure your website is bringing more revenue into your small business.
WHY WEB DESIGN MATTERS
There are so many reasons why the design of your website is important. If your Web Design isn't up to par you will not only find yourself losing potential customers, but it can also negatively affect your Google Search Engine Rankings.
If you want to know how to not only have beautiful Web Design, but also a website that brings more money into your business use these 5 Web Design Tips to ensure you are hitting the mark.
5 TIPS TO ELEVATE YOUR WEBSITE DESIGN
Responsive Web Design
More than ever people are using their Mobile devices to search out companies and make purchases online. If you do not have a highly responsive and Mobile Friendly Website you will be losing out on a lot of potential customers/revenue. Amateur Web Designers have the capability to make a website look "pretty" on desktop. A professional web designer will ensure that your website looks great and is fully responsive on mobile, tablet and desktop views.
Content Matters
More than ever your Small Business Website needs to have relevant and useful content. Infact, when it comes to google rankings and SEO your content will always be king. Web design is great, content is better. Make sure your marketing company can do both.
User Experience (UX) + Website Speed
At StyleLabs we have invested a lot of Marketing Research into determining what is User Experience (UX) and how to incorporate a great UX into your Small Business Web Design. One of the most important factors of your UX is your Website speed. If your Web Design is 'heavy' your site speed will be slow causing users to leave your website before they take the important next steps of contacting you and/or making a purchase.
SEO
SEO is so much more than a buzzword that is thrown around by Website Designers. Your SEO should be strategically placed throughout your Website and on the back of end your technology. Having a Great SEO strategy combined with exceptional content and well thought out web design will have you well on your way to climbing your Google rankings.
Utilize Video
Incorporating video into your Web Design can help with creating more captivating Web Pages for your potential customers, but it can also can help to increase your Google Search Rankings. But beware, if your Web Designer doesn't embed them properly onto your Website this can result in decreased site speed and loading times. In turn this can negatively affect your search rankings, have higher bounce rates and lose your company a lot of potential revenue.
EXPERT AIRDRIE WEB DESIGN FOR YOUR SMALL BUSINESS
Although Web Design can seem simple there is a lot that goes into ensuring it works well and helps to increase your Small Business revenues. Our StyleLabs Expert Web Design team will help you create the perfect Website for your business.
Contact Us today to learn more about how we can help you to grow your Small Business.
FREQUENTLY ASKED QUESTIONS
Q: What is Web Design?
A: A Web Designer will make you a pretty digital billboard. An SEO expert will create you a plan to bring more customers into your business. A Digital Strategy Team, like StyleLabs, will create and execute, a Marketing plan for your small business based on experience, research and results.
Q: What should I look for in a Web Designer?
A: If you are looking into hiring a Web Designer be sure to check out their Google Reviews, Testimonials, and previous work. Here is a list of questions to ask a Web Designer before you hire them to build your website.
Q: How much does it cost for Website Design?
A: Web Design prices can vary based on a lot of factors, but the one big factor that will affect your Web Design cost will be the number of hours to build your website. At StyleLabs we ensure you know the cost of building your website upfront, plus all website maintenance and health is included in your cost, so you can rest assured that you won't be getting unexpected bills from us.

StyleLabs is a Digital Marketing company that specializes in Website Design, SEO, and Digital Strategy. With a strong background in Market Research combined with our cutting-edge technology, we've been able to rank over 90% of our clients on the 1st page of Google for over 10 keywords. Serving Small Businesses in Airdrie, AB, and surrounding areas for over a decade.
REACH OUT! WE'VE GOT YOUR BACK!
At StyleLabs our team has the experience, the resources, and the passion to help you and your business get the edge it deserves. Contact our team today to book your free consultation!
You can reach out to our team by filling out our contact form below or calling us directly at 1-587-880-3358, or by filling out a Know My Prospect form to jump ahead of the line.