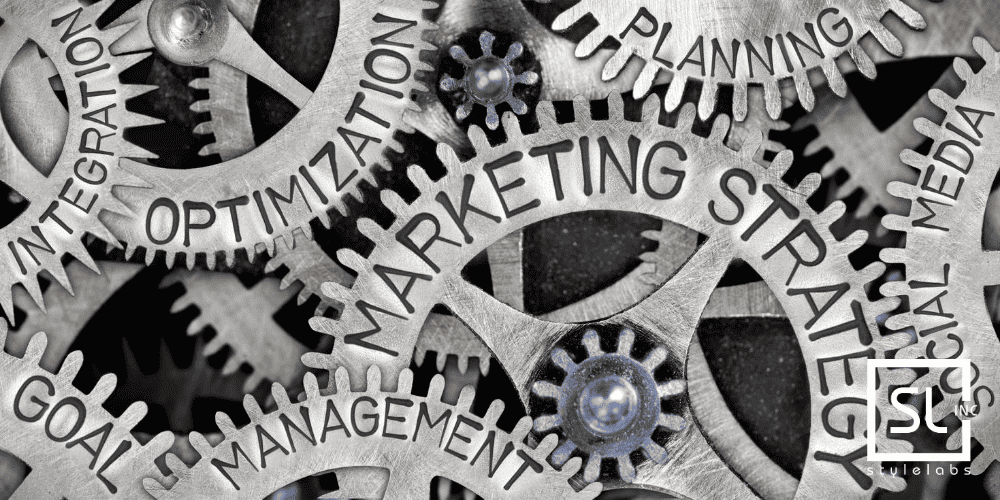 Building a proper SEO strategy specific to the needs of your company can be an absolute game-changer when it comes to the success and lifespan of your business. But what is SEO? Is it just a bunch of metadata plugged into the backend of your website? This is where most Website DIY'ers and sadly enough even highly regarded "Marketing Agencies" fall apart. Let's dive in and see what Google really needs to see to start moving you up the search engine rankings.
WHAT'S IMPORTANT TO GOOGLE?
If you've scoured the web in search of the latest and greatest information on how to trick Google into increasing your search engine rankings, then you might be more confused than when you started. See, Google is highly intelligent and the likelihood that you're going to outsmart it is slim to none. So, what is important to the largest ad agency in the world? It's actually not as complicated as most would have you believe.
Google's reputation of being the go-to source for anybody and everybody who is looking for an answer, a service, a product etc. is something it takes very seriously. In order to protect that reputation Google rewards businesses that are highly credible and have provided proof of authority in their respected industries. Thus, we pose the golden question. What criteria does Google use to determine whether or not you're an authority? Let's take a look.
HOW GOOGLE CONNECTS THE DOTS
Website Content – Content is king. Nuff said. If you're website copy is poorly written or lacking in volume than don't expect much to happen. No content, no rankings. You heard it here first.
Metadata – Title Tags, Meta Descriptions, Keyword Tags, Geo Tags. When it comes to metadata there is a number of schools of thought on what Google actually looks at (or doesn't look at) when ranking your website. My advice. Ensure all of your metadata is complete and well thought out. The more boxes you check off, the easier it is for Google to connect the dots.
Site Responsiveness – So your website looks great on desktop? Cool, so does everyone else's. If you want to impress Google, then show me a how great your site looks and responds on mobile and tablet. Food for thought, 80 % of your leads will be looking at your site on their mobile devices. Let the panic ensue.
Google My Business Listing/Google Reviews – Is your Google My Business Listing fully populated with accurate business information and linked to your website? If the answer is no, you're missing out. Furthermore, if you aren't driving Google reviews you're really missing out. Remember when I said Google ranks you based on credibility and authority? Google reviews are a fairly obvious way of getting that done.
Social Signals – Are you driving traffic from your social platforms and posting relevant content of value. If you're not, you should be. There's something to be said about pulling traffic off of heavily addictive social platforms and redirecting it towards your website that really just gets Google going. Google likey.

Other factors that can heavily influence google rankings is Domain Authority (tenure, time served) and our StyleLabs proprietary technology SamurAI Artificial Intelligence. Of course, there are always more items we could add to this list but for the purpose of this article and my attention span, let's keep it at five.
SHOW GOOGLE THE WAY
There are no magic tricks here folks. Google is smarter than all of us combined and thinking you can outsmart it is absolutely laughable. Instead, check your boxes, do the work. Provide great copy on your website, ensure your meta data is well thought out and populated and be certain that your website responds on mobile, tablet and desktop. Follow the list above to get the most out of your SEO strategy and to start increasing your organic search rankings. You'll be glad you did.
FREQUENTLY ASKED QUESTIONS
Q: What is SEO?
A: Search engine optimization is the practice of increasing the quality and quantity of search traffic to your website organically.
Q: Does SEO work?
A: Absolutely. Search engine optimization can completely change the lifespan and success rate of a company when properly applied. Experience, technology and market research will have a direct impact on the success of your campaign.
Q: How to choose an SEO Company?
A: Choose a company that is honest, transparent and is more interested in a working partnership rather than a transactional one. Furthermore, red flags should be erected rather quickly for any companies that are making guarantees. Use an SEO company with a great track record of providing results to its clients over an extended period of time.

StyleLabs is a Digital Marketing company that specializes in Website Design, SEO, and Digital Strategy. With a strong background in Market Research combined with our cutting-edge technology, we've been able to rank over 90% of our clients on the 1st page of Google for over 10 keywords. Serving Small Businesses in Airdrie, AB, and surrounding areas for over a decade.
REACH OUT! WE'VE GOT YOUR BACK!
At StyleLabs our team has the experience, the resources, and the passion to help you and your business get the edge it deserves. Contact our team today to book your free consultation!
You can reach out to our team by filling out our contact form below or calling us directly at 1-587-880-3358, or by filling out a Know My Prospect form to jump ahead of the line.